Achieving Welding Certifications
For your organization, it is important that your welders possess the appropriate welding certifications to carry out your projects in accordance with international standards. Our specialists provide guidance to obtain the required certifications and welding procedure qualifications.
Our information provision is practical-oriented and delivered by experienced weld engineers and welding specialists. Whether you have a small company or a large organization with multiple welders, we offer clear guidance in obtaining welding certifications. Our guidance is suitable for both novice and experienced welders and is tailored to your needs and the skill level of the welder. This way, the welder has the best chance of success and is certified for the work they perform in practice.
Our specialists have experience in certifying welders within the following international standards:
EN-ISO 9606-1 to 9606-5
EN-ISO 14732
EN-ISO 17660-1 and 17660-2
AWS D1 series
ASME IX
We provide support in the following areas:
Designing the qualification with the highest chance of success and the broadest application scope according to the relevant standards.
Professional guidance and supervision.
Conducting all necessary examinations (such as visual inspection, fracture testing, ultrasonic testing, etc.).
Issuing a valid and accurate certificate (guaranteed).
Post-certification support (through ARC).
After obtaining the welding certification, we manage it in ARC. Read more about ARC here.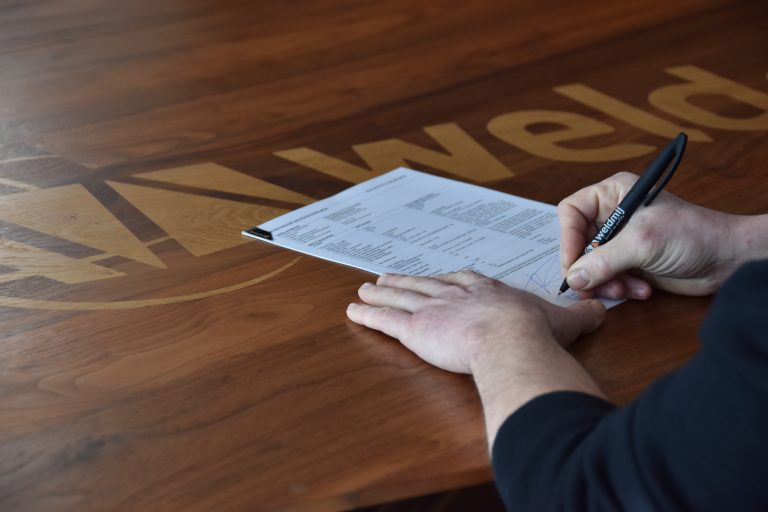 Achieving Welding Certifications
Contact us for more information about the possibilities for your company or welding project. Our experienced welding specialists are ready to assist you in obtaining the necessary welder qualifications.
Whether it's obtaining the appropriate welding certifications or improving the (manual) skills of your welders, we provide the right guidance for any issue.