When referring to "certified welding," it can relate to the quality system, the welder, or the welding method. Weldmij can provide support to companies in all of these aspects. Your company can be certified according to EN 1090 and/or the ISO 3834 series, where the entire quality system or everything related to welding is thoroughly examined. To ensure the mechanical properties of welded joints, there are welding procedure qualifications, and to demonstrate the skill of the welder, the welder themselves is qualified.
Certification of Welding Procedures
Each project has its own challenges and is subject to various quality requirements. Especially in the realm of certified welding, regulations are constantly changing. We have experience in qualifying welding procedures according to the following codes and guidelines:
EN-ISO 15610;
EN-ISO 15611;
EN-ISO 15612;
EN-ISO 15613;
EN-ISO 15614 series;
EN-ISO 17660-1 and 17660-2;
AWS D1 series;
ASME IX;
ASME B31.3;
Lloyd's Rules;
BV Rules;
DNV Rules;
DNV-OS-C401;
Design Guidelines for Structures ROK (Ministry of Infrastructure and Water Management);
Various customer specifications.
Engage our specialists to conduct a smart inventory in advance. It will always pay off at a later stage.
Certification of the welder
The welder themselves still have the most influence on the quality of "their" weld. It is therefore essential that their skills are properly documented and that this documentation remains valid. Within welding certification, this requirement always applies, regardless of the specified quality level. We have experience in certifying welders according to the following guidelines:
EN-ISO 9606-1 to 9606-5;
EN-ISO 14732;
EN-ISO 17660-1 and 17660-2;
AWS D1 series;
ASME IX.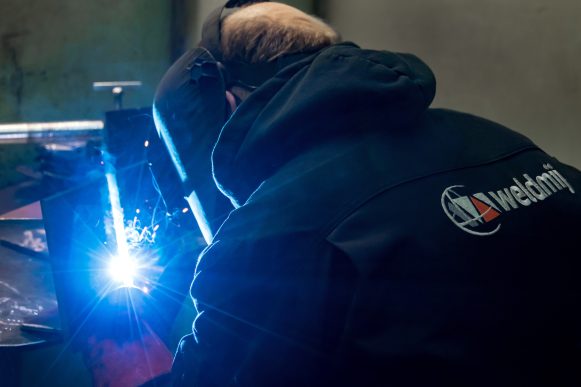 Structure and Overview with ARC
Structure and Overview with ARC In Weldmij's ARC system, all obtained certificates are tracked, and you receive useful notifications about the actions you as a welding coordinator (soon) need to take. This prevents, for example, the expiration of your welders' certificates and the need for them to obtain them again, resulting in unwanted additional costs. ARC works in a structured and organized manner, ensuring that your administration is always clear and up-to-date.
If you want to learn more about welding certifications or information about our smart ARC system, feel free to contact our welding certification department.