Visual inspection of welds is an essential part of quality assurance in welding. Defects in welds can lead to hazardous situations and financial losses. Furthermore, a 100% visual inspection is always a minimum requirement, regardless of the required quality level.
At our company, you can rely on a dependable visual inspection of your welds. Our experts are trained and certified to thoroughly inspect your welds and detect any errors. Whether it's a final inspection, an interim inspection, or a second opinion, we have the knowledge and expertise to provide you with a detailed inspection report.
The benefits of a good visual inspection
A good visual inspection is not easy. It takes a trained eye to recognize all imperfections in a welded structure. However, "poor welding" is evident to everyone. With a good finish thanks to a proper visual inspection, you convey product quality. If additional non-destructive testing (NDT) can also be conducted smoothly, the entire certification process can proceed more smoothly with all the accompanying benefits. We offer you the opportunity to have your welds visually inspected by experts with years of experience.
Our weld engineers or welding specialists are knowledgeable about the latest developments and techniques in weld inspections and can provide you with detailed reports of their findings. By continuously gaining new experiences from different companies and industries, our employees can often offer that extra level of expertise. It is important that weld inspections take place before, during, and after welding to document the weld properties properly and ensure compliance with the specified requirements.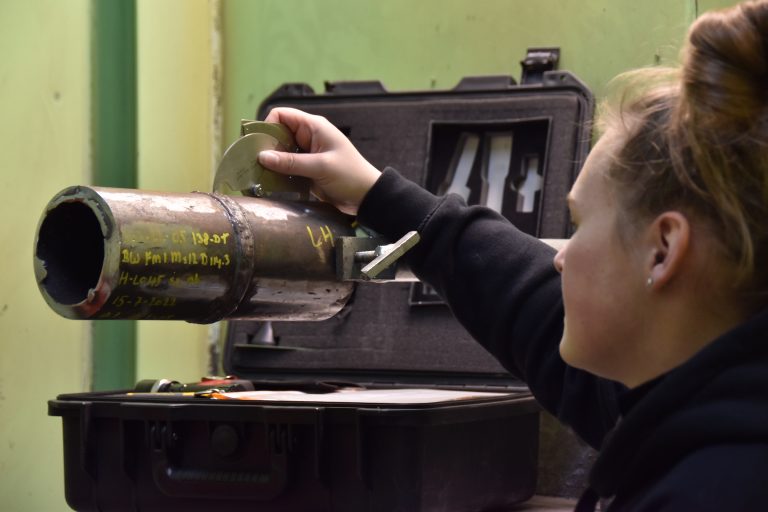 Performing visual weld inspections for your project
If you are looking for a reliable inspection service for your welds, please contact us. Our welding specialists provide professional visual inspections for your welds. Whether you have a small task or a large project, our inspectors are ready to assist you and can provide you with detailed reports of their findings.